Export Business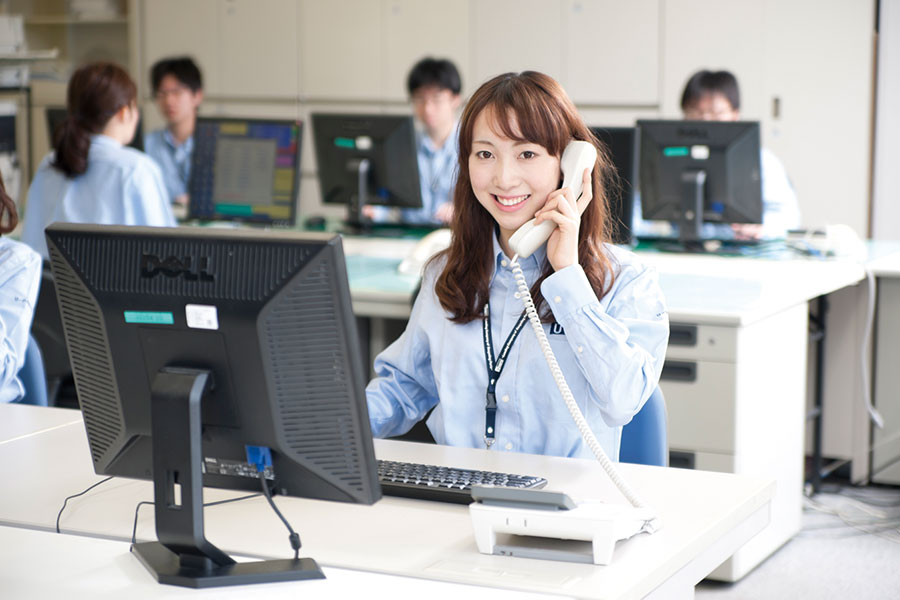 Order
We receive inquiries from all over the world, after checking if we have the item in stock we give a quick and accurate answer.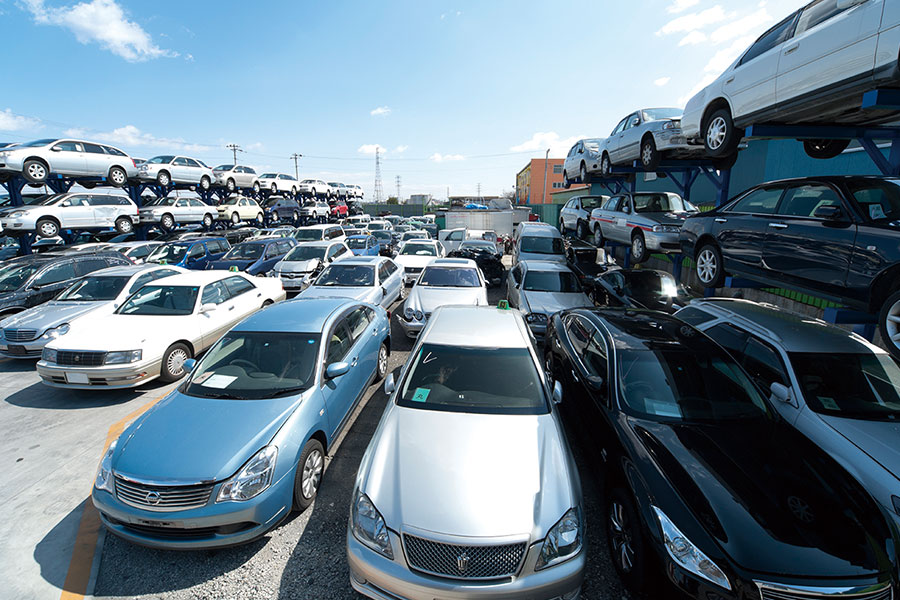 Stock Cars
We can select the desired car from our vast stock, if we do not have the desired car we can get from auctions and other means.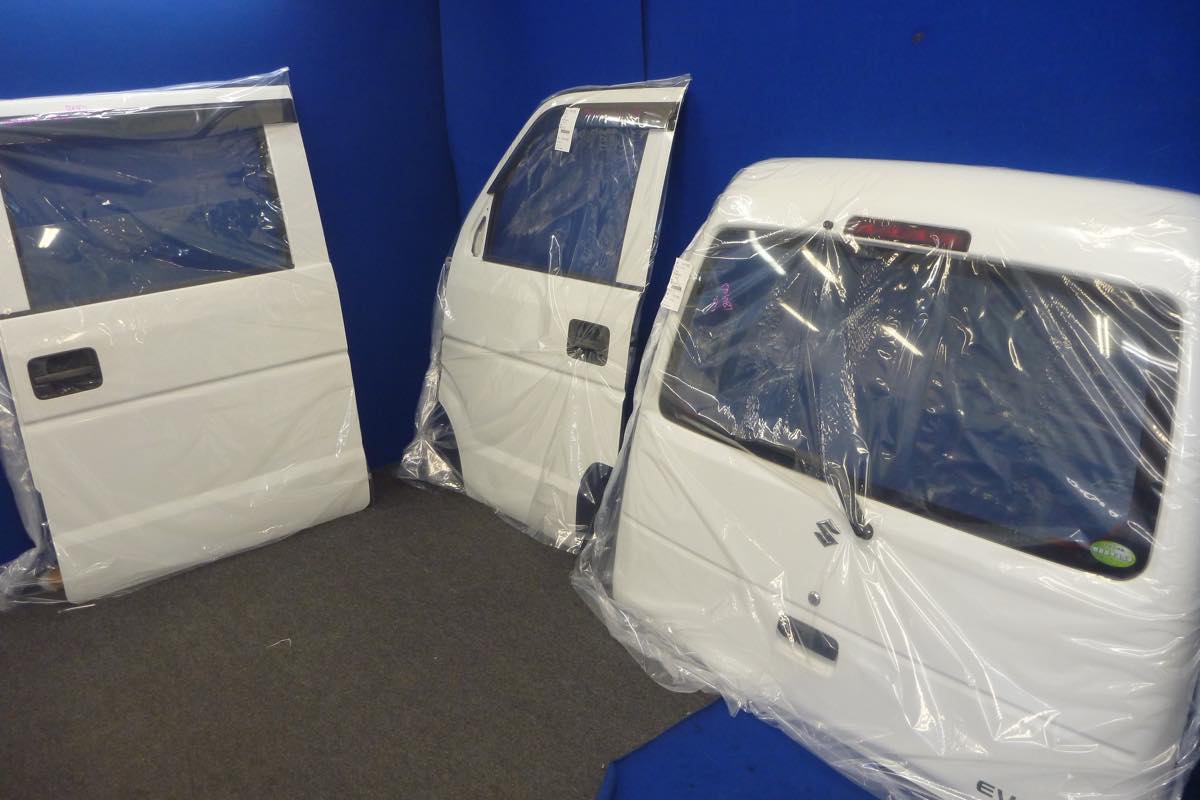 basic Inspection
Basic inspections are done to see if everything in the car is functioning properly.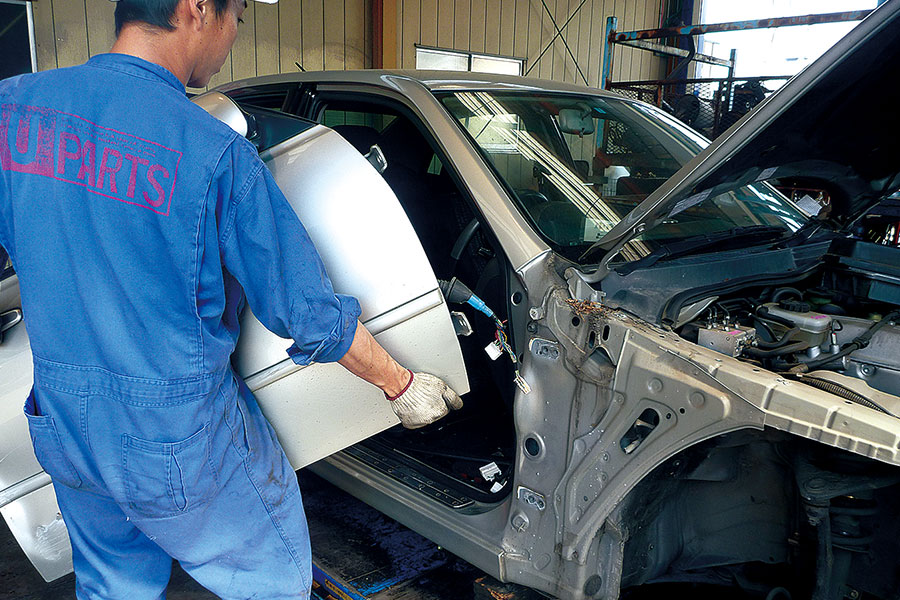 Dismantling
Desired car parts are carefully taken from the cars.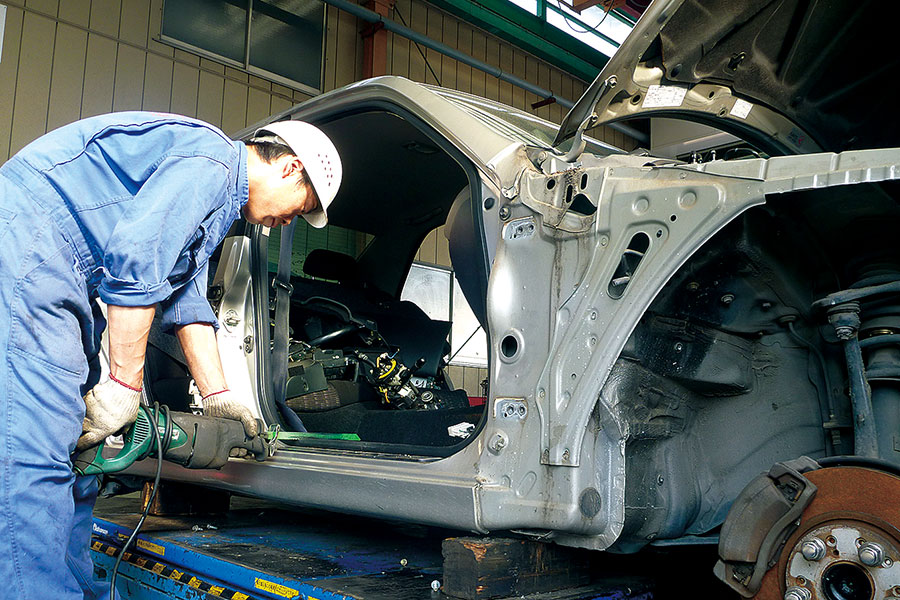 Cutting
If car cuts are desired we can offer half-cuts, nose-cuts and any other specialized cuts on demand.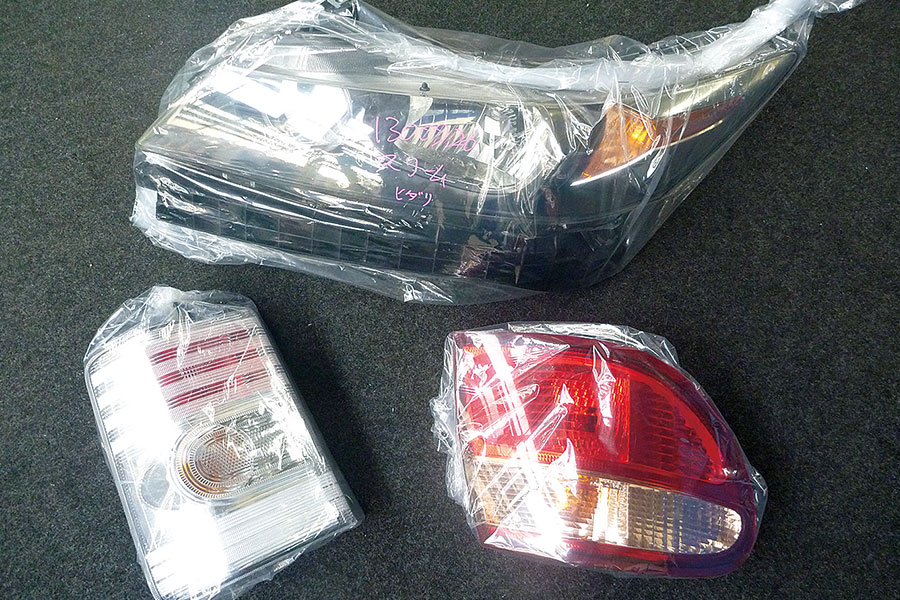 Packing
Breakable parts or scratchable parts are packed to preserve the quality of the goods.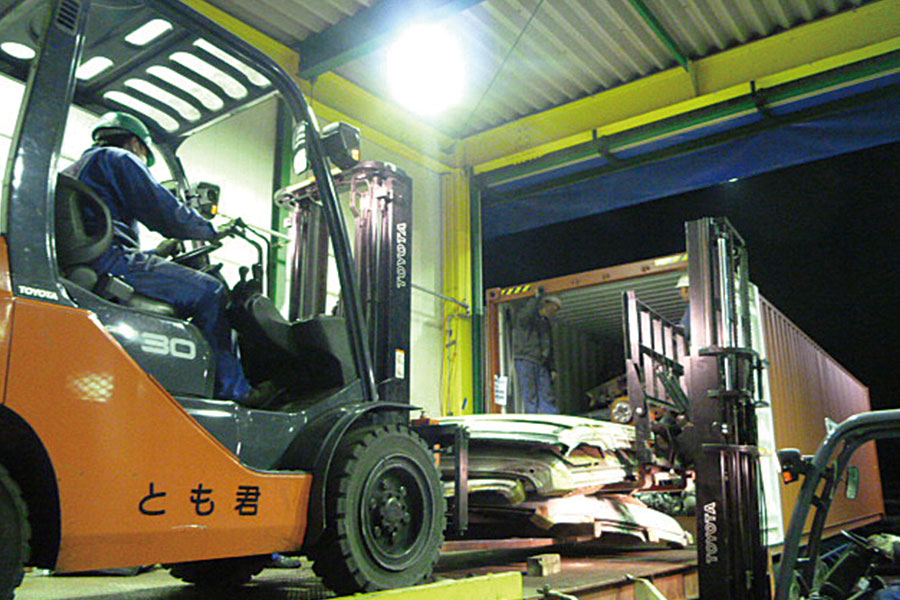 Container Vanning
Experienced staff, without scratching and damaging the merchandise, loads everything in the container. We can ever offer LCL shipping.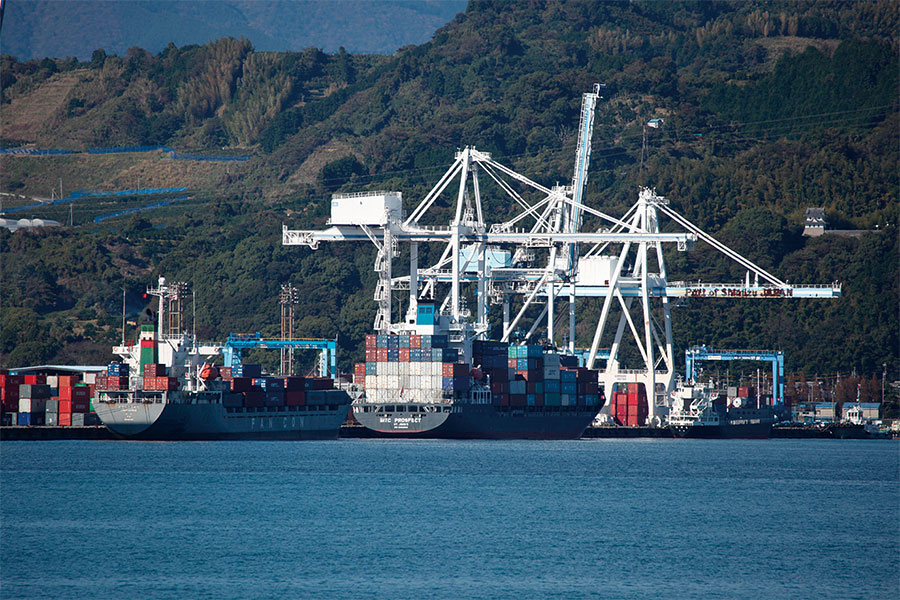 Shipment
After finding an economical ship that departs soon, we will deliver goods to our clients in the fastest way possible.
Our Products
We offer a wide range of products from single parts to the complete set of parts such as nose-cut/half-cut cars as well as whole cars.
Single Parts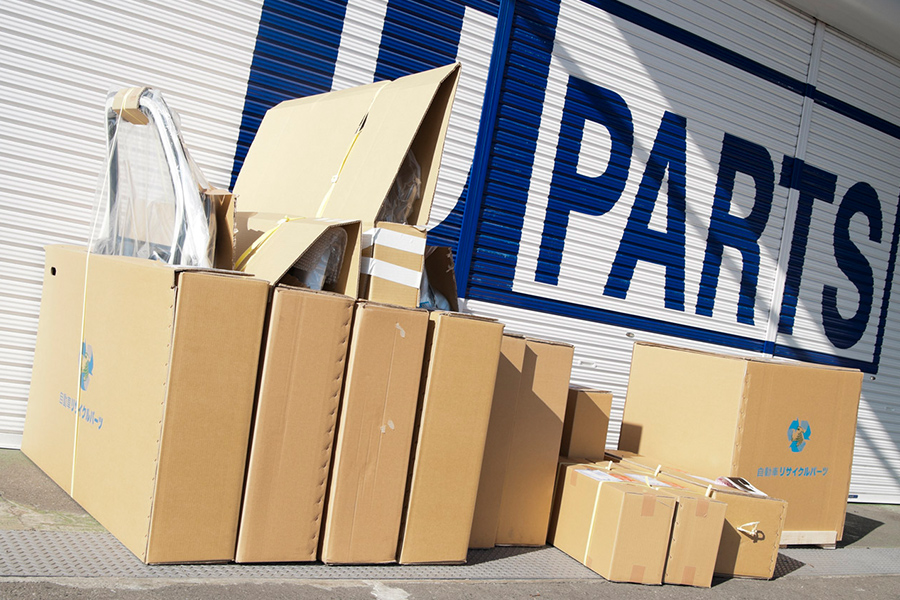 Based on the QC skills developed in the Japanese market,we provide high quality parts.
Salvaged Parts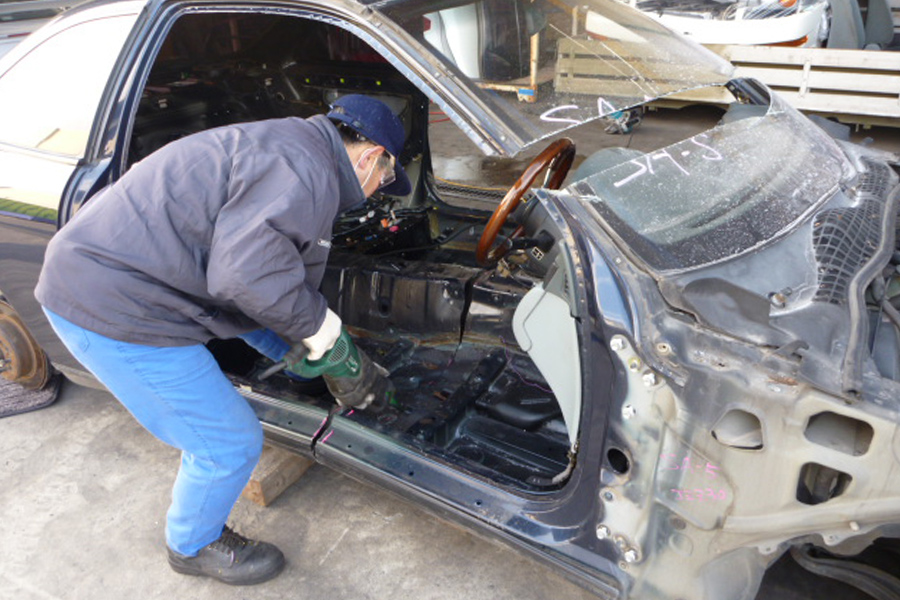 We salvage ELVs in any way you want, and provide all parts as one set. (Note that we cannot provide some parts including airbags and lead batteries due to legal restrictions.)
Whole Cars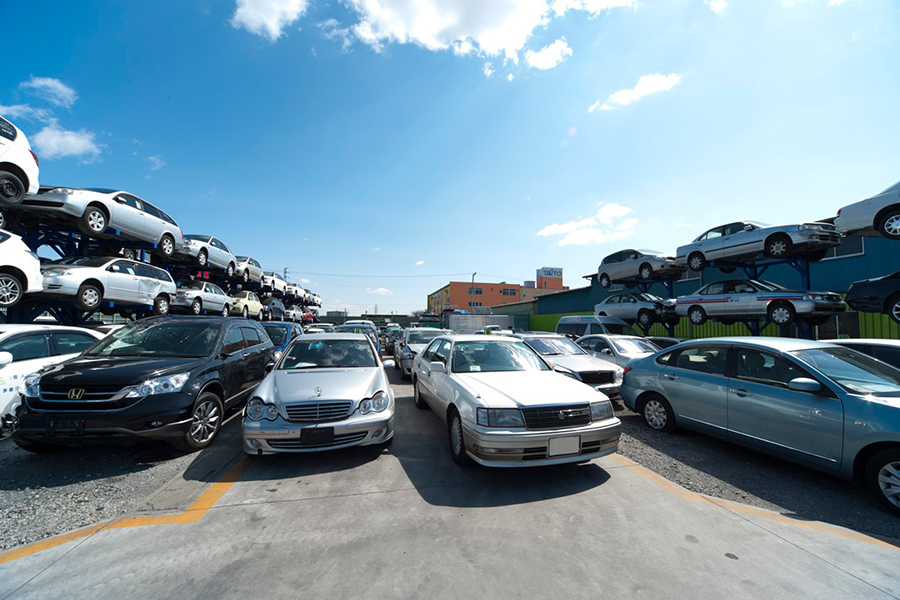 We offer used cars and damaged cars for the re-use purpose.We can also provide necessary repair parts together.
Transportation
From a single part to a container full of goods, we can arrange a wide range of transportation to deliver the products to you.
International Parcel Service
If you want small and light-weighted single parts, we can ship to over 200 countries by our partner freight forwarders.
LCL Service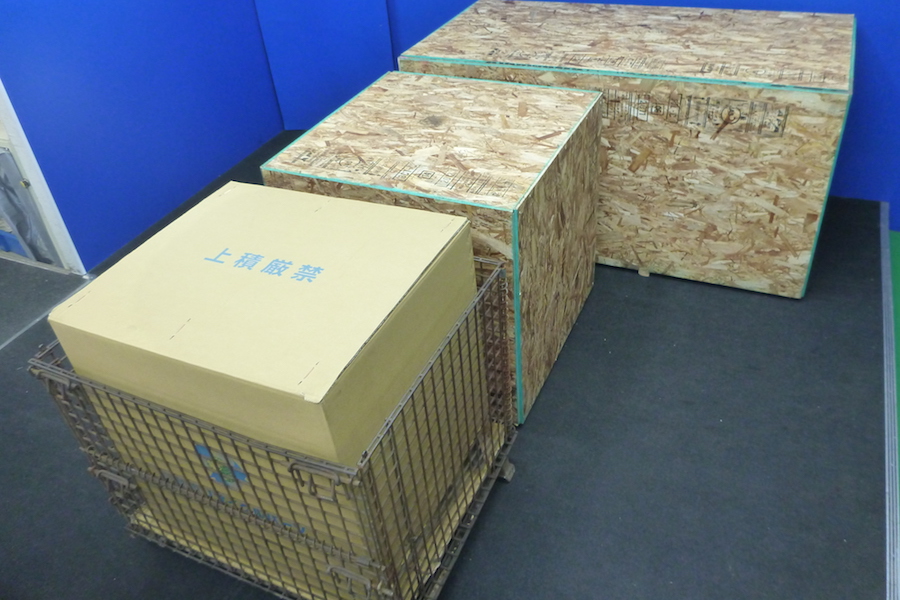 If you want large products that do not fit in parcels or a quantity less than one container, we can use LCL to ship your products to you.
FCL Service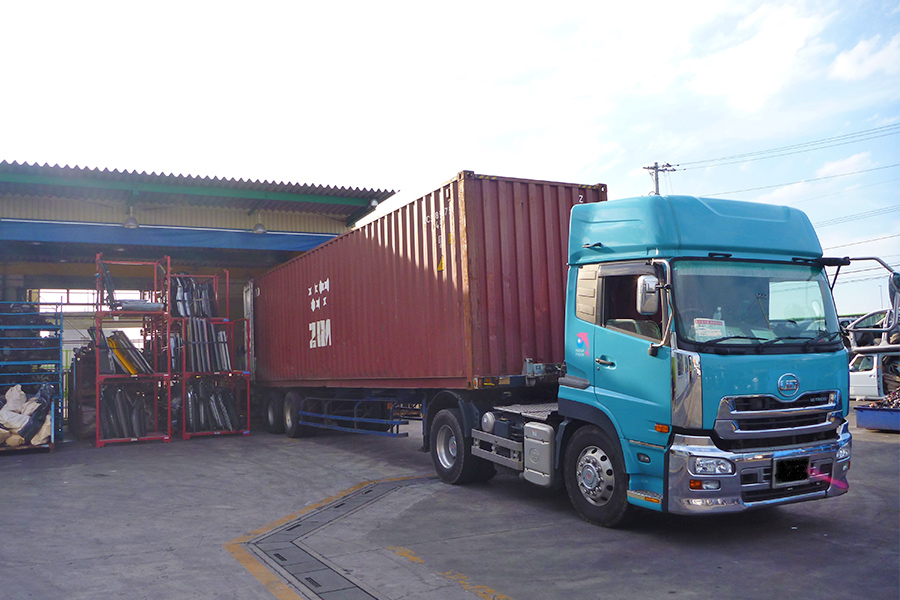 If you want a large quantity of parts, whole cars or vehicles of various cuts, we can ship in containers.
You can get your goods "quickly", "conveniently" and "safely".
Various types of packages are available to accommodate different sizes and quantities of orders.
With the vanning skills cumulated over years, we can load your products in any way to best suit the destinations.