Automobile recycling contributes to development of a recycling society and prevention of global warming!
Recycled parts (used parts) are made by dismantling used car bodies by hand work. While new car production is automated, dismantling of used car bodies requires knowledge, experience, and know-how. 
We classify dismantled parts according to their conditions, implement preprocesses of them including cleaning, and deliver them to users. In case of functional parts such as engine and transmission parts, we check them with testers to verify safety and durability to then ship them out.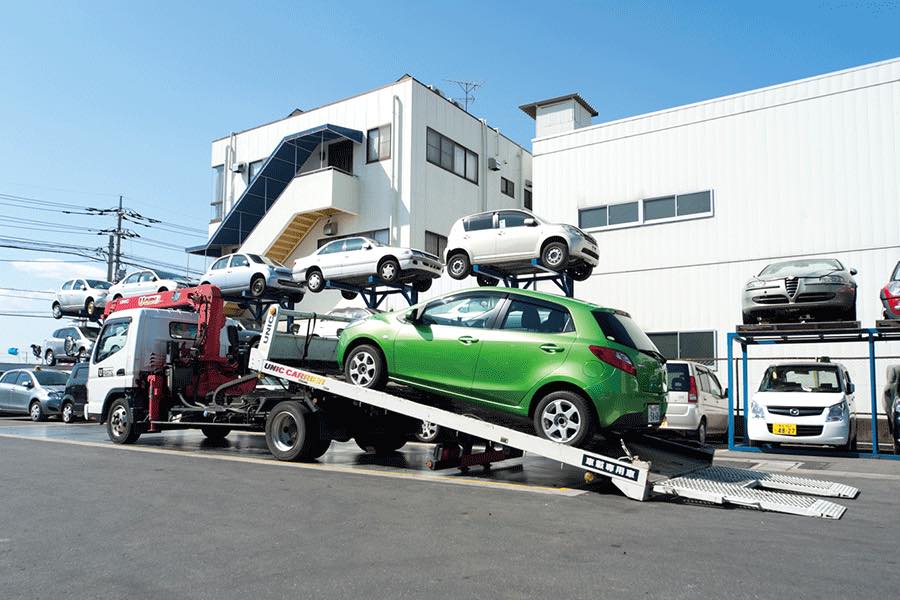 01. Temporary storage of car bodies
Collected car bodies are temporarily stored at the car body yard. They are processed in order of arrival.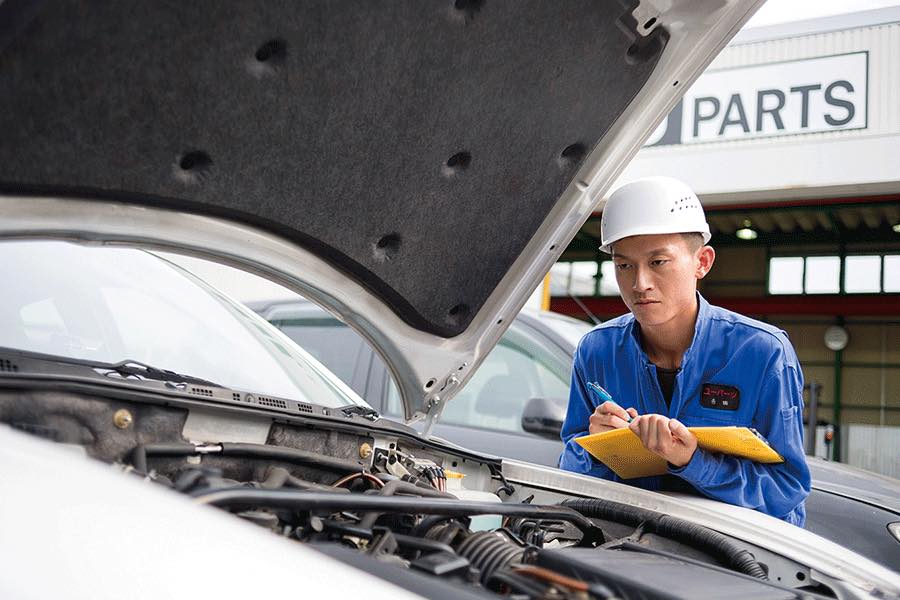 02. Car body check
We check car accessories and damage levels. On the basis of our abundant sales data, we determine parts to be dismounted.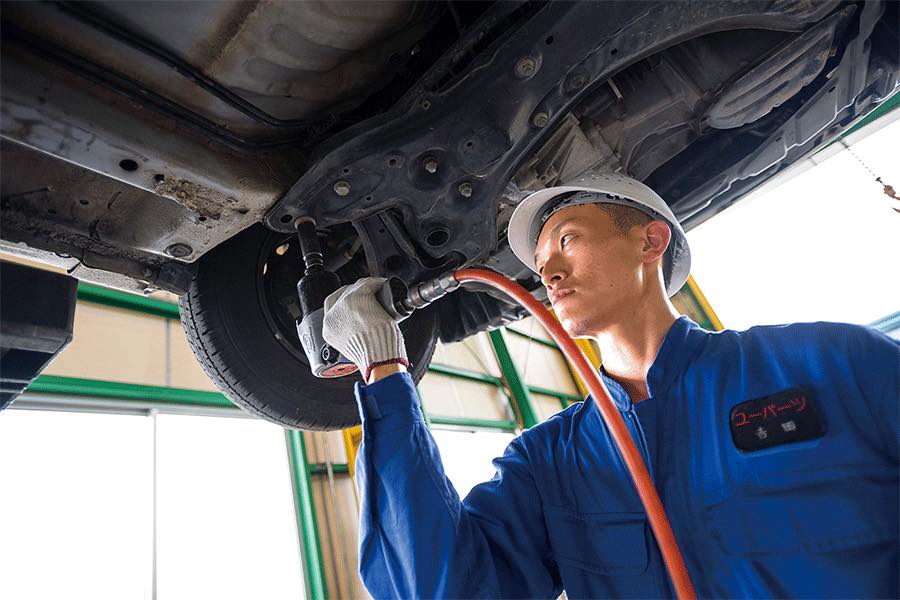 03. Dismounting of parts
Our skilled staff with expert knowledge on Japanese, imported, and even Truck carefully dismounts parts from car bodies piece by piece.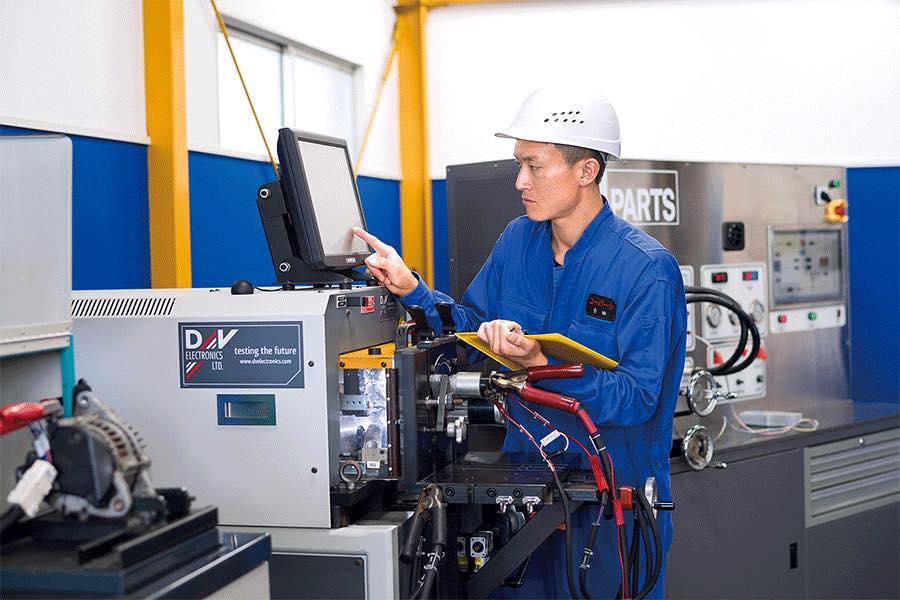 04. Test of functional parts
We test functional parts using self-developed testers. As we can test each single part, we can offer high-quality parts. 
05. Check of exterior equipment and panels
We check for flaws and dents. Our skilled staff never overlooks even small dents not only by visually checking but also by touching by hand.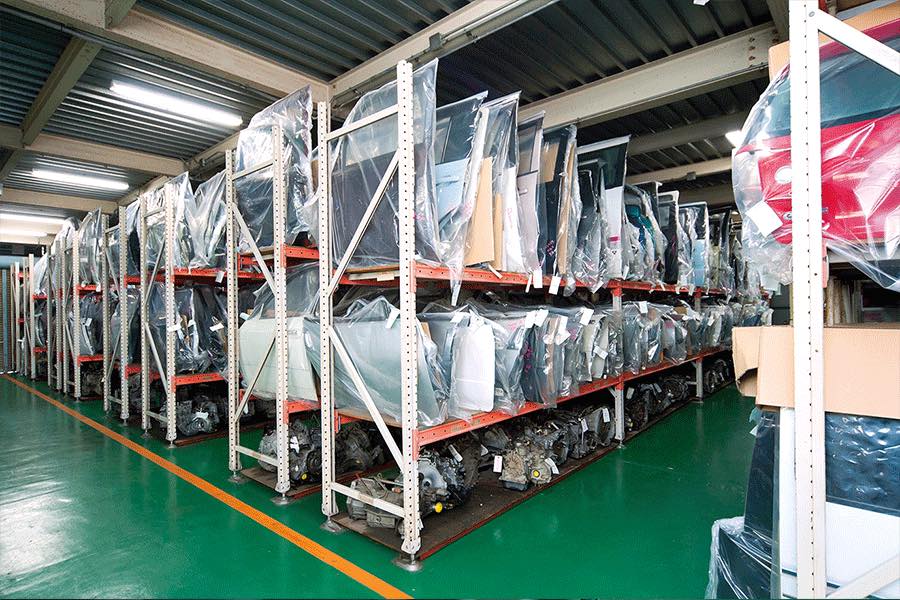 06. Storage in the warehouse
Parts are tidily arranged in the warehouse, so we can quickly find where parts we are looking for are. We carefully store them until they sell.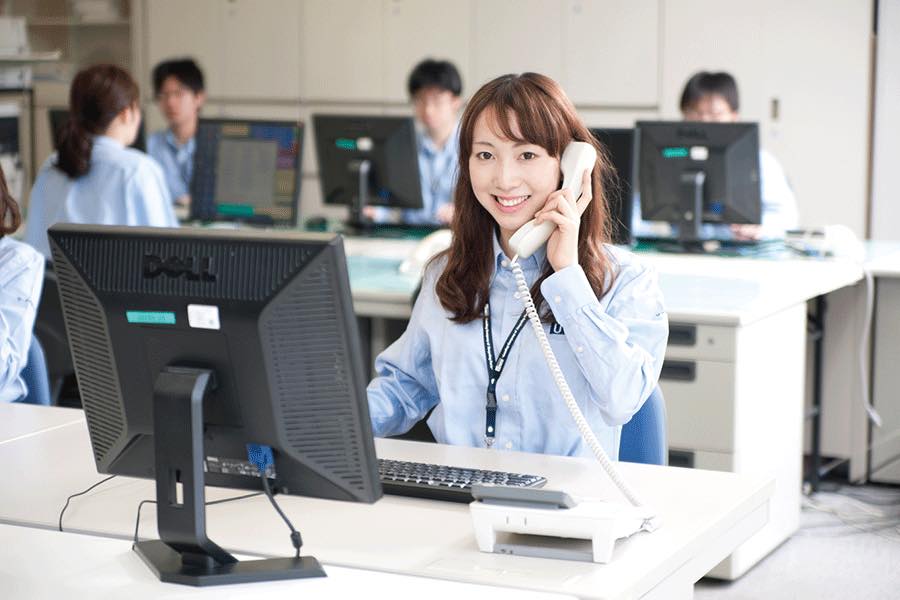 07. Inquiries
All parts are managed on computers, so we can quickly find their inventory statuses and conditions. Therefore, we can reply to you swiftly and accurately.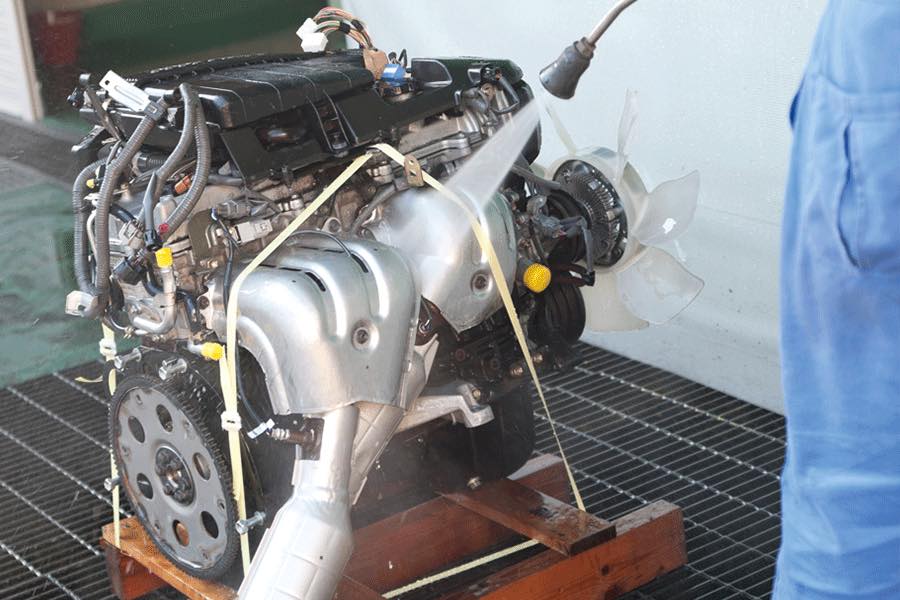 08. Washing
We use a high-pressure washer to remove oil stains and dust from parts so that customers can use them immediately after delivery.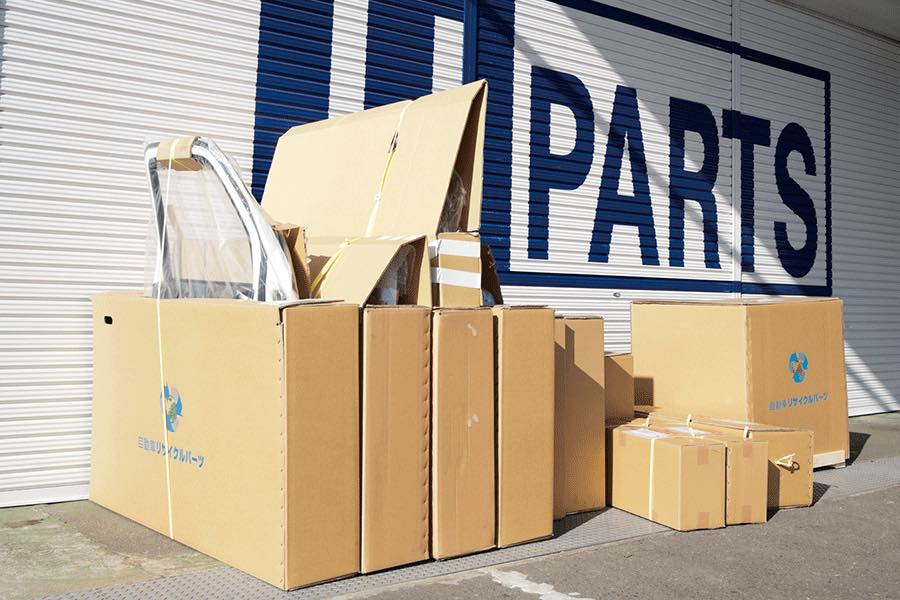 09. Packing and shipping
Before shipping out, we surely pack products up according to their shapes to prevent damages.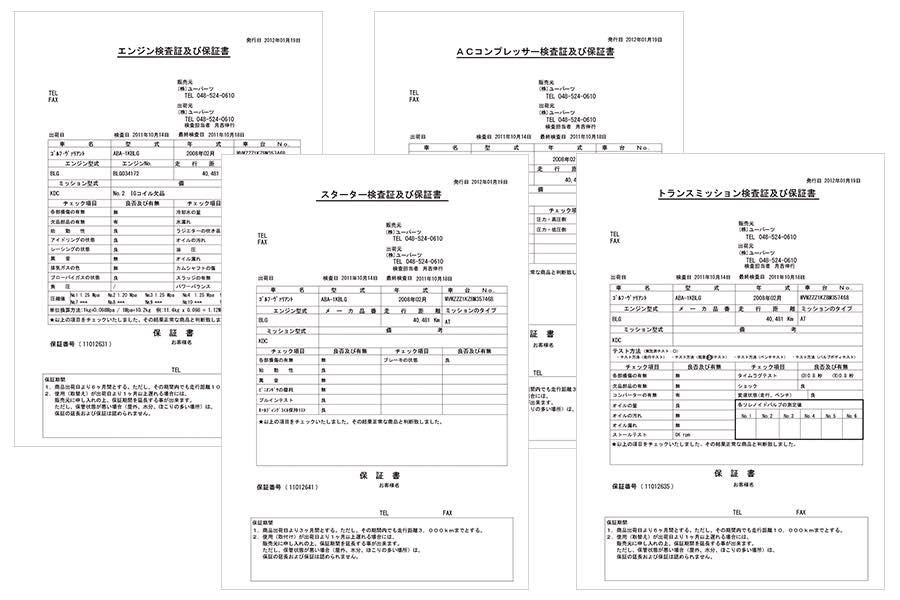 10. Test certificate and warranty
We issue a test certificate and warranty for each part. The certificate describes tests conducted by us. In addition, each product comes with a warranty. 
Same-day Response with Rich Inventory 
You never know when repair parts become necessary. We cover almost car types commonly sold in the market regardless of whether they are Japanese or imported cars. Our rich inventory allows us to provide necessary parts to you.